Pre-Owned and Certified Pre-Owned Vehicles in Raynham, MA
Shop for a Pre-Owned or Certified Pre-Owned vehicle at our Massachusetts car dealership and you can save money and receive an impressive array of exclusive benefits. From sporty Nissan SUVs to stylish Nissan Sedans, come browse our huge selection of Pre-Owned and Certified Pre-Owned vehicles and find the model that is the best fit for you. Plus, when you buy a Certified Pre-Owned car for sale nearby, your purchase will include exceptional perks and warranties. Buy a Certified Pre-Owned vehicle at a Mastria dealership to receive the car, a great price and the added coverage that you deserve.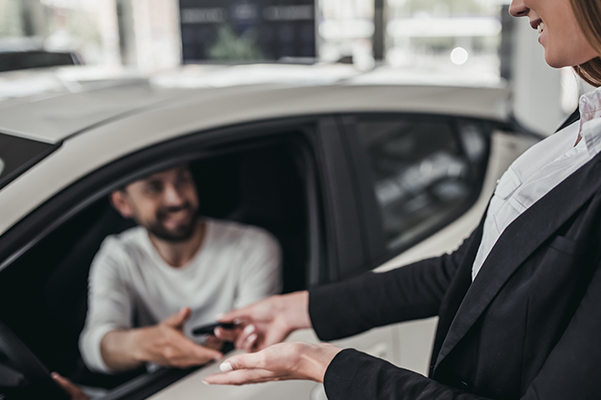 What Are the Benefits of Buying a Mastria Nissan Certified Pre-Owned Vehicle?
When you shop with Mastria Nissan of Raynham, you will always have confidence in your purchase of a car or SUV. That's because "Certified" indicates a strict dedication to high standards. When you purchase a CPO vehicle at our dealership, your transaction is paired with comprehensive benefits. All CPO vehicles that are sold at Mastria Nissan must undergo a careful and rigorous evaluation to earn the "Certified" stamp of approval, and they also must go through a meticulous, 161-point inspection and reconditioning process.
Additional benefits and coverage for Pre-Owned Certified Pre-Owned Vehicles Include:
No-Questions-Asked 7-Day Return Policy

The original purchaser may return any CPO or pre-owned vehicle for a full money-back refund within seven days from the date of purchase or 400 miles driven — whichever occurs first. The vehicle is to be returned to the originating dealership and is subject to the guidelines as outlined.1

No-Questions-Asked 30-Day Return Policy

Within 30 days or 1,500 miles from the date of purchase (whichever occurs first), the original purchaser may exchange any Certified Pre-Owned or pre-owned vehicle for 100% of the vehicle's original purchase price toward another vehicle from our dealership the vehicle was purchased from. This is subject to the guidelines as outlined.1