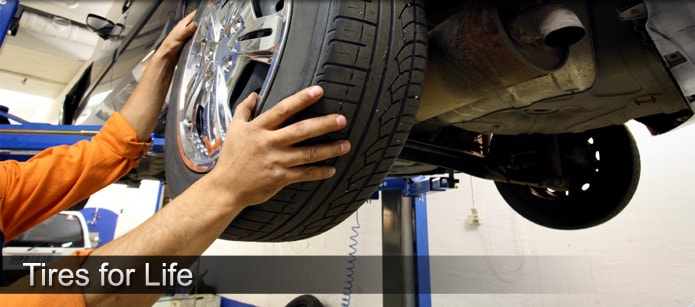 Receive Mastria's Tires for Life Program All New Nissans

Receive tire replacement on your new Nissan for as long as you own your vehicle. It's easy! All you need to do is maintain your car, truck or SUV at any of our Mastria Service Centers according to the factory recommendations. If you take care of Mastria-purchased vehicle, Mastria Nissan will reward you with new tires when you need them.
To participate in the Tires for Life Program, the customer must follow the factory recommended Maintenance Schedule as outlined in the booklet. Tires must be rotated every 5,000-6,000 and alignments must be performed at least once per year or at every 15,000 miles, whichever occurs first.
Cost will be covered up to $175 per tire each time.
Tires will be replaced when all four tires are at the wear bar or below the tread depth of 3/32nd. You must have 100% of maintenance and repairs performed at Mastria Nissan to qualify.
Repair or replacement due to road hazard is not covered for replacement tires. Any wear due to improper inflation or premature tire wear will not be covered.