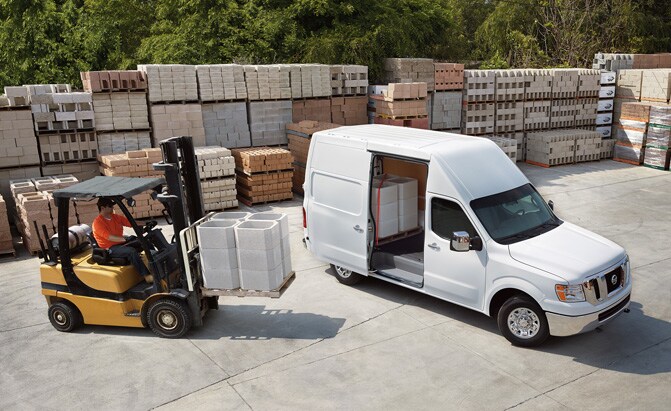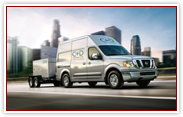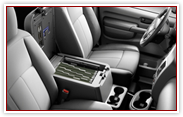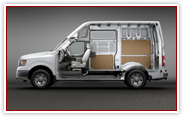 We're Your Massachusetts Nissan NV Experts
Unlike other commercial vans, many of which are based on decades-old designs, the Nissan NV is an entirely new commercial vehicle, with clever solutions to the problems you face most. Built from the ground up to be the most capable, versatile and durable vehicle in the segment, the Nissan NV has what it takes to get the biggest jobs done, whether you're looking for a cargo hauler, a mobile workshop or capable people mover.
Available with powerful V6 and V8 engines in six different NV commercial van configurations, standard roof models can hold as much as 234 cubic-feet of cargo, while the high-roof models offer 323 cubic-feet of space. Nissan also offers the NV Passenger van, which can carry 12 people in comfort and has 324 different interior configurations.
If you're looking for a commercial van that can do it all, check out the Nissan NV. With dozens of options, you can customize this rugged ride to fit any business needs, so you get the vehicle you want, not just what's available. Don't settle for second best when it comes to your business - call our Raynham, MA Nissan experts today and let us answer any and all of your questions.